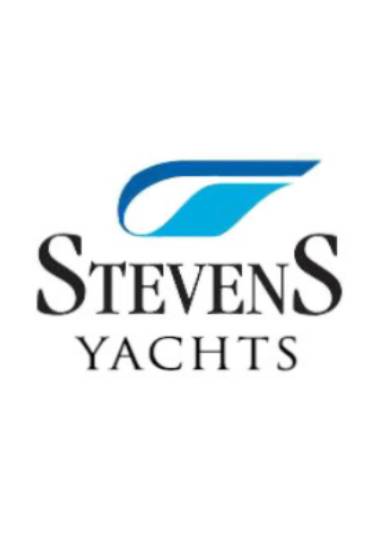 Stevens Yachts
Why buy a Stevens Yacht?
Stevens Yachts have been sold successfully in the UK for over twenty five years and are built by the Smelne Yacht centre in Drachten, Holland. A family owned business renowned for their ability to build a range of designs and styles to an exquisite standard and with great attention to detail. This is one of the many reasons that have earned this prestigious builder a reputation for being one of the best and most flexible custom steel boat builders in Holland today. They offer a comprehensive range suitable for both inland and coastal cruising as well their Trawler and Ocean Range for the more adventurous global voyagers.
Why Steel?
For a modern built displacement boat there is no better or more adaptable material to build with than steel. The strength of a steel hull is a reassuring feature for owners; knocks and bumps that would damage a GRP hull are no problem for a rugged steel boat. Every Stevens Yacht is a one-off, allowing you, as the purchaser to choose your very own design and style, thus your boat is produced to your individual requirements.
Karl Farrant Marine Sales are proud to be the main agent for Stevens Yachts in the United Kingdom
Why buy from Karl Farrant Marine?
To achieve the very best in design and build ideally there should a good blend of knowledge and experience plus a certain chemistry between client, agent and boat builder. As many satisfied owners of Stevens Yachts can testify, it is this very combination that enables us to produce not just another high quality Stevens Cruiser but your very own and personal 'Grand Design.' In the UK no one knows more about Stevens Yachts craft than Karl Farrant Marine.
The Stevens Vlet, Cruiser & Custom Ranges.
Quiet, reliable & economical. These are the hallmarks of a Stevens cruiser. With their low draft, low wash & low maintenance features, all models are hand-built to the highest standards using top quality materials & equipment. They benefit from a choice of beautifully made interior joinery, ample natural light and plenty of storage space. Customers are also able to choose from a wide variety of layout options, fittings, finishes, fabrics, furnishings & colours schemes to create their own interior style whether it be traditional, minimalist or contemporary. From initial order through to final handover, all aspects of yacht manufacture are carried by skilled employees within the shipyard, including steel fabrication, electrical & mechanical installations, fitting out, joinery, painting, furnishings.
Models
There is a wealth of models to choose from in the Vlet and Cruiser ranges. Between 9 metres & 15 metres, in aft cabin, open cockpit, displacement and semi-displacement hull forms, suitable for both inland and coastal cruising. All Stevens Yachts are built to the CE Norm Cat B as standard & Cat A by request. We also have the Custom Trawler and Ocean range up to 16.5 metres for more adventurous voyagers. All vessels in our Trawler and Ocean Range are CE Norm Cat A or B.
Construction
Construction is all steel with the hull shot blasted and protected internally and externally with a two part epoxy coated primer. The decks are coated with a two-component nonslip paint, while the hull has an awl grip enamel paint finish. Colour can be any colour you choose both internally and externally. Full length keels and protected propellers allow Stevens Yachts to safely navigate shallow waters & take to the ground at low tide.
As displacement craft, they are quite stable and not easily blown off-course, making low-speed manoeuvring much easier, particularly with an electric bow thruster usually fitted as standard.