Nidelv 950 S-Line
Contemporary innovation meets traditional craftmanship
Almost 150 years of joint experience, knowledge and especially the love for beautiful and solid motor yachts has led to a special connection between the Norwegian Nidelv yard and our Dutch Partners Smelne Yacht Centre.
The result: the Nidelv 950 S-Line!
Smelne took over the moulds of this solid motor yacht from a Norwegian colleague and subsequently developed a completely renewed motor yacht in consultation with the Nidelv yard.
As a result of the collaboration, this tried-and-tested model has been given a complete overhaul for todays modern way of sailing, with safety and comfort in mind.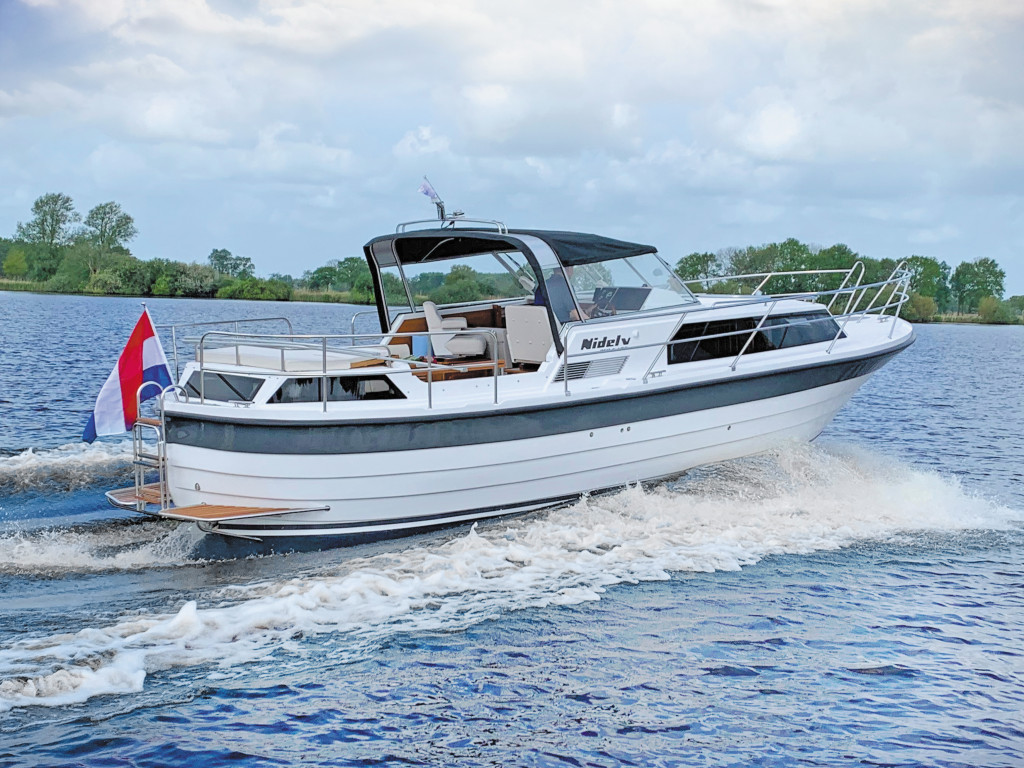 Karl Farrant Marine Sales are proud to be the sole agent
for the Nidelv 950 S-Line in the United Kingdom
The characteristic classic Scandinavian origin is intertwined with modern insights and high quality materials in the Nidelv 950 S-Line. This gives this motor yacht its unique style.
Powered by a robust 110 hp Yanmar engine, the Nidelv 950 S-Line
Contemporary innovation meets traditional craftmanship
fully equipped with a bow thruster, ceramic hob, boiler, electric toilet and LED lighting as standard.
The well-considered layout of the Nidelv 950 S-Line also shows that all the experience from two renown marine builders comes together in this model. The motor yacht offers a sea of living space and comfort, and at the same time it has countless cleverly thought-out storage spaces.
For an unlimited sense of freedom the Nidelv 950 S-Line is also extremely suitable for coastal waters with an extended range.
Among other things, the open cockpit gives the Nidelv 950 S-Line a feeling of space and freedom for that optimal water sport experience. The helm is well positioned to guarantee a free and wide all around view.
The Nidelv 950 S-Line is a GRP motor yacht that is very pleasant to cruise, both at low and higher speeds (14 knots). The clinker hull shape and spray rail in particular help contribute to this.
The appearance of this open cockpit motor yacht will particularly appeal to adventurous water sports enthusiasts with the asurance of proven quality according to todays modern standards.
Brand Nidelv
Length 9,46m
Width 3,30m
Draft 0,82m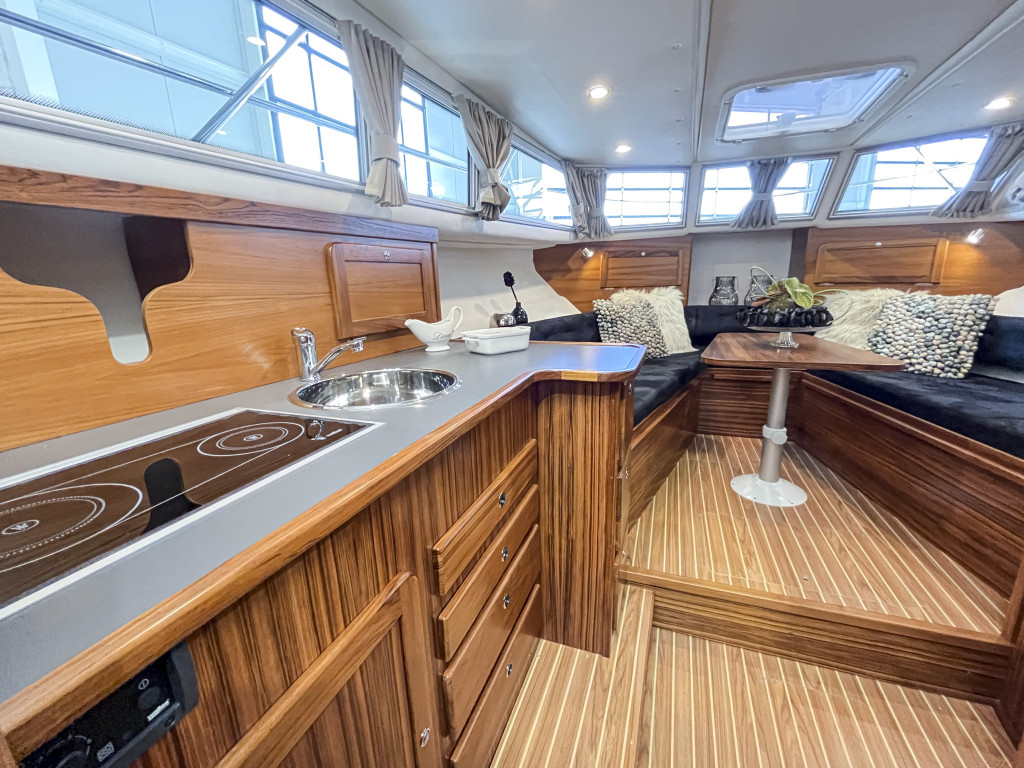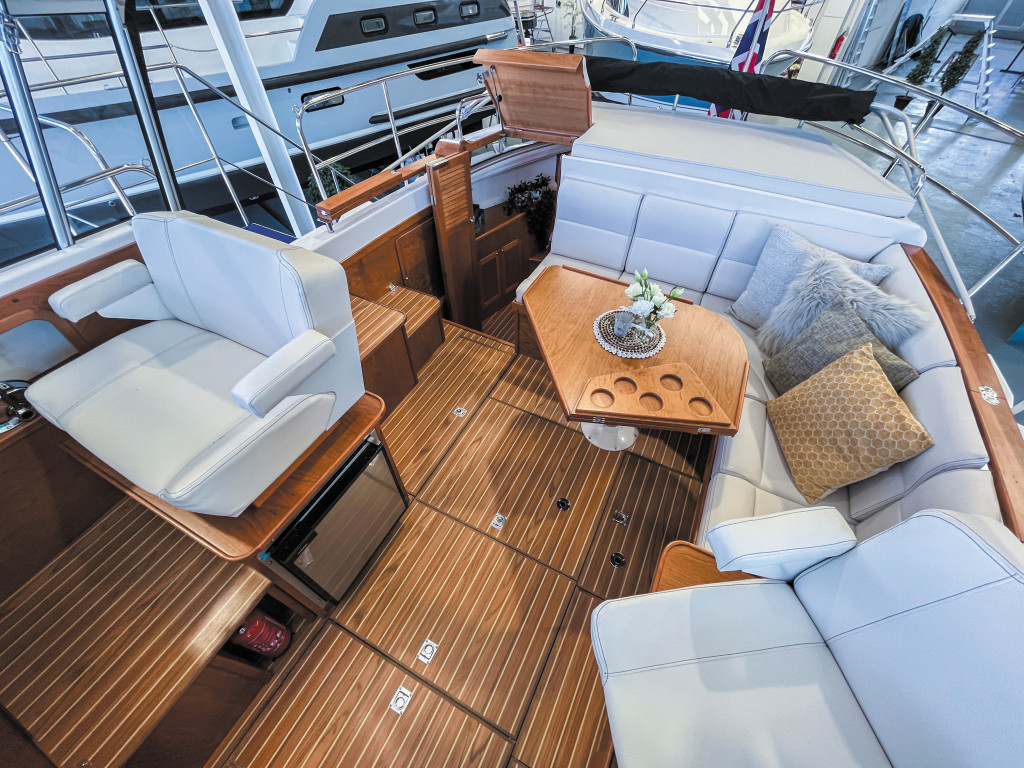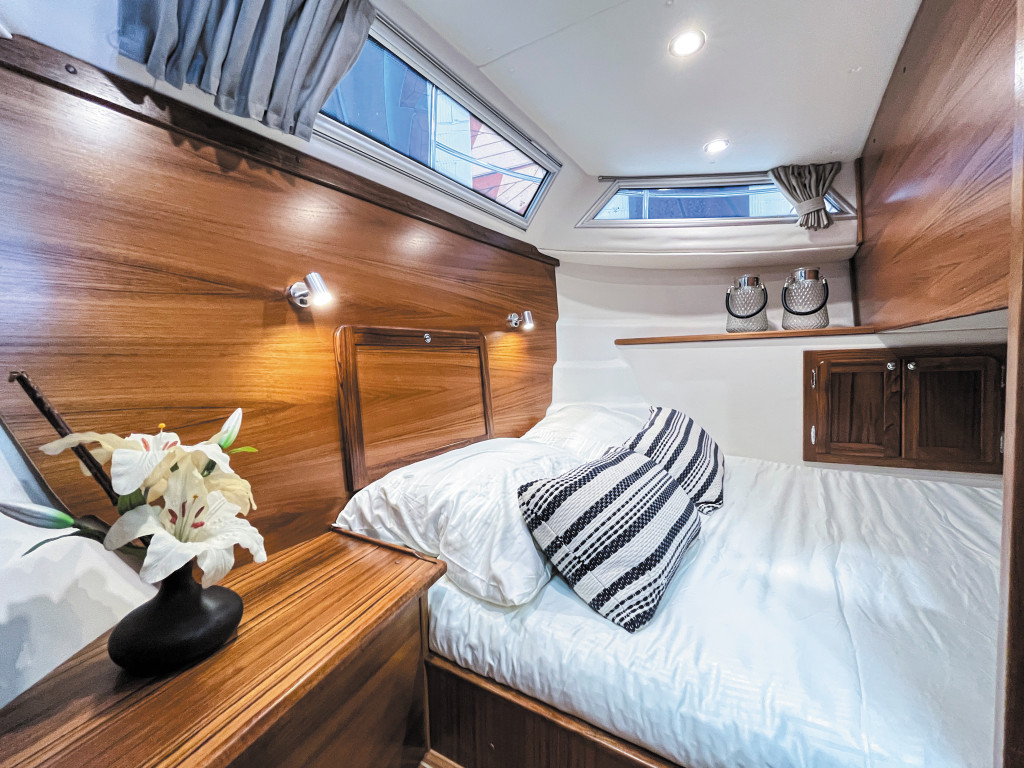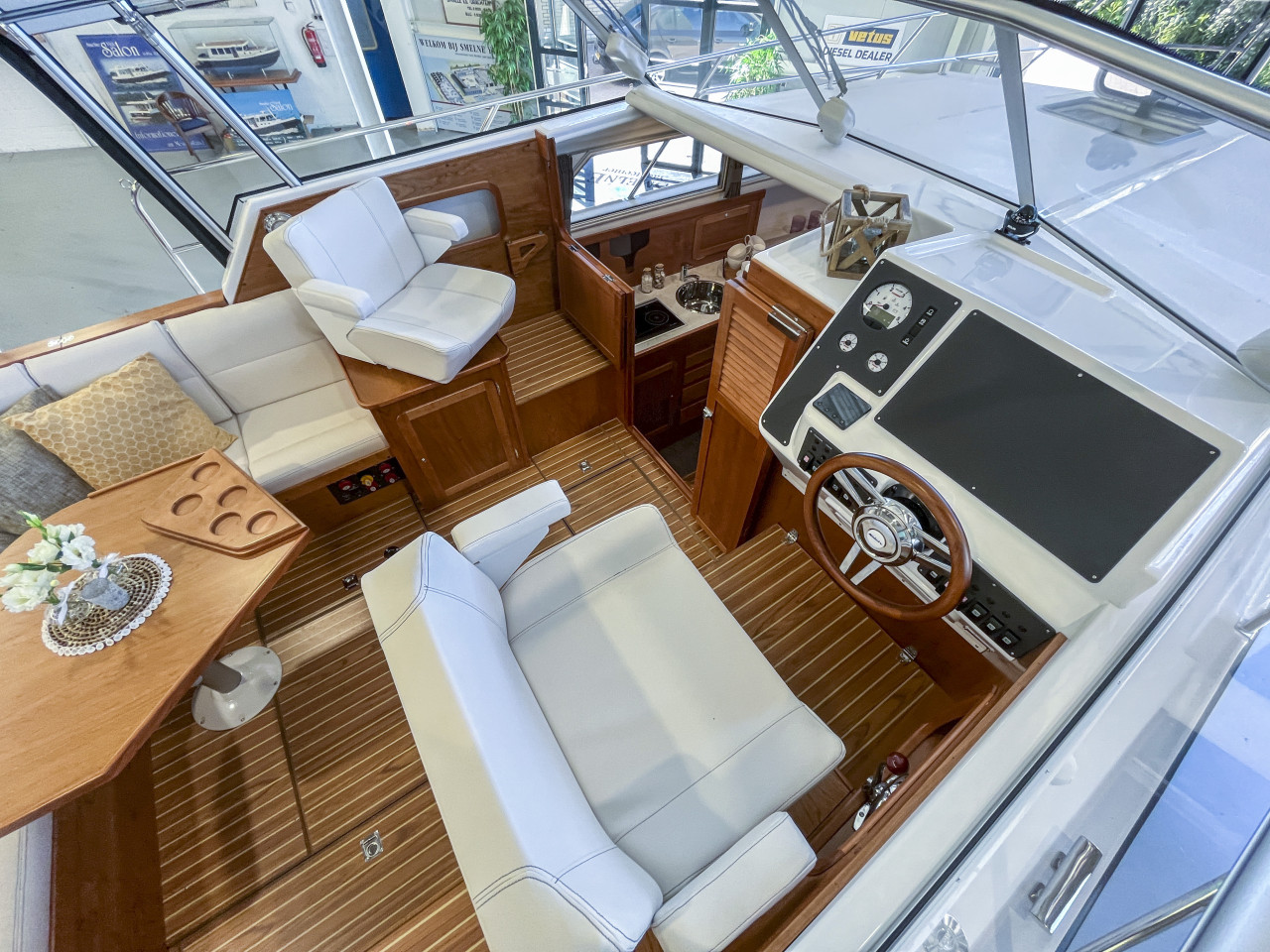 LOCATION
Bates Wharf Chertsey KT16 8LG South East , KT16…